Top 3 UI Design Trends In 2021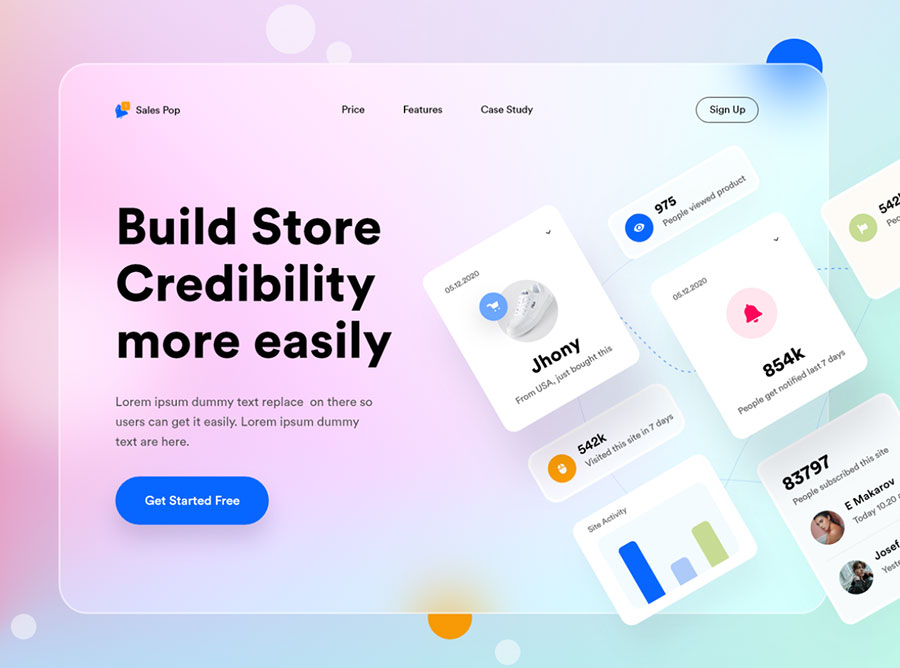 The modern-day equivalent of in-store visual merchandising, has become more important than ever as we transact and do business more often online. The world is moving at a breakneck speed. It's difficult to keep up with all of the rapidly changing trends that are coming out every single day, but I am here to help. Let me tell you about top 3 UI/UX design trends that are making waves this year.
3D Imagery
3D imagery is still trendy — especially when it's getting easier and faster for UI designers to create something 3D. This year, one of my favorite 3D trends has been seeing real-life humans illustrated into artistic, cartoon counterparts. It creates an aesthetically pleasing design break from the photorealistic images we see every day on our screens.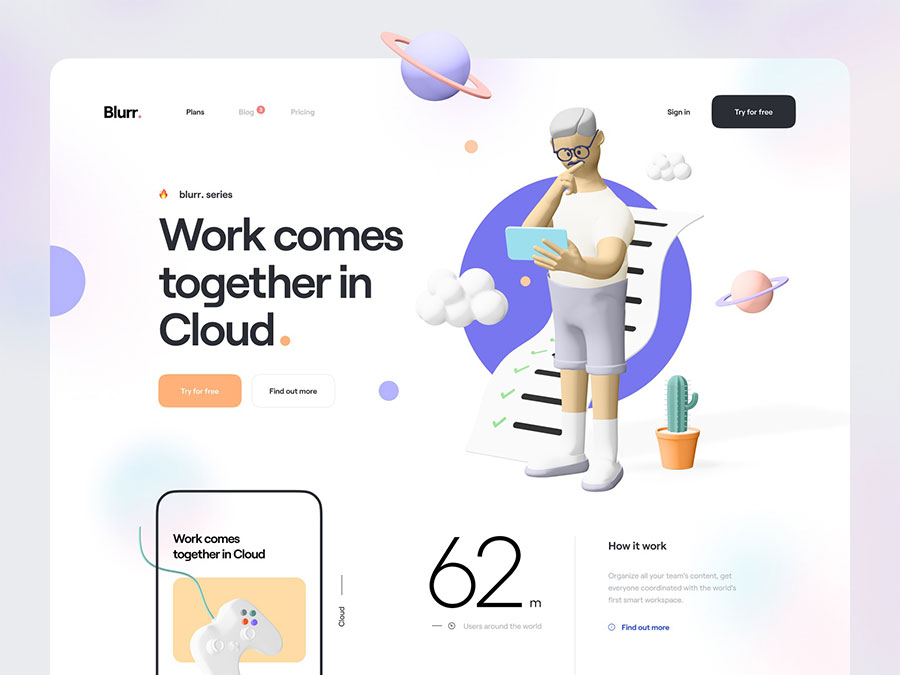 Glassmorphism
UI/UX is moving toward simplicity and minimalism, so websites should avoid including any unnecessary information or low-resolution photos to keep visitors engaged longer.
Glassmorphism is a new trend that I think will stay on top for quite some time. Glassmorphing is that "airy" feeling you see with objects floating within space. For example, the Apple Card design is built on the glassmorphism concept. It's a transparent card visually floating in space and slowly changes pastel colors.
Moreover, frosted backgrounds provide a stylish background blur without taking all the attention. Blue grabs more attention than any other color, so try adding it into designs.
Glassmorphism is a great solution for brands that stand for minimalist design and want to follow the latest trends.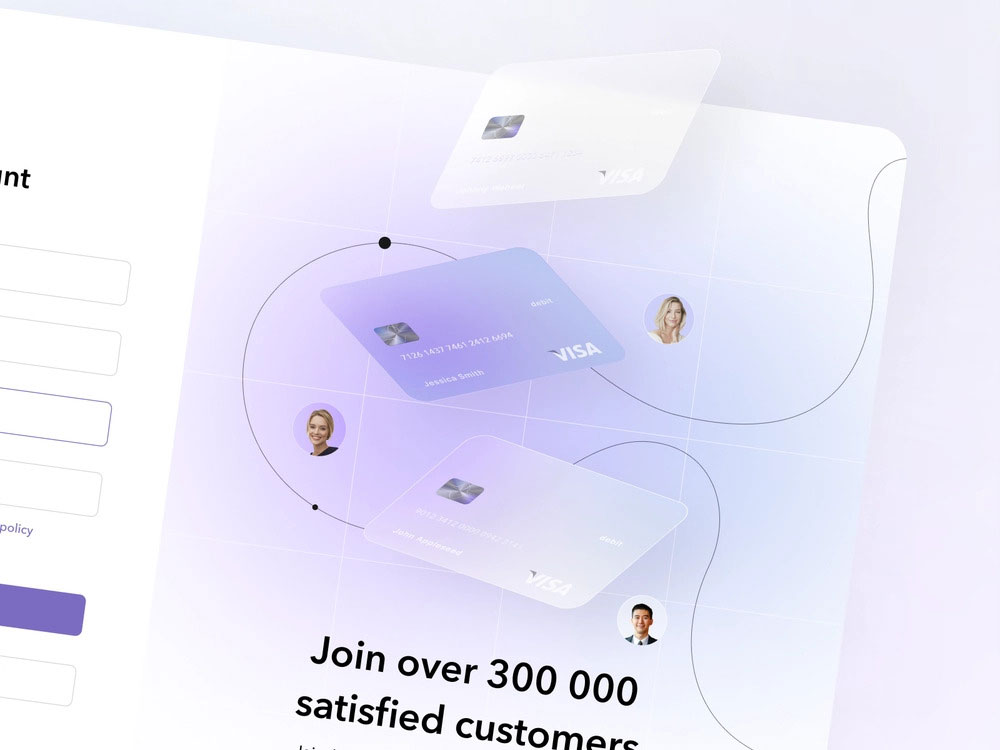 Big Typography
There are many examples of typography playing a big role in the design of an object. In some cases, it is literally all that matters to those with no other creative input — and frequently, this proves successful for designers who take risks. The typeface chosen can sometimes be quite outrageous or out-of-the-box but prove just as aesthetically pleasing as something more traditional might have been.
Big, loud typography can be just what you need to get your visitors' attention. It doesn't shout at them like a yell or an alarm would — it simply says "look over here" with a more subtle tone than those two other things. Also, you can combine different fonts in the same title to make it look more authentic and accentuate a primary word.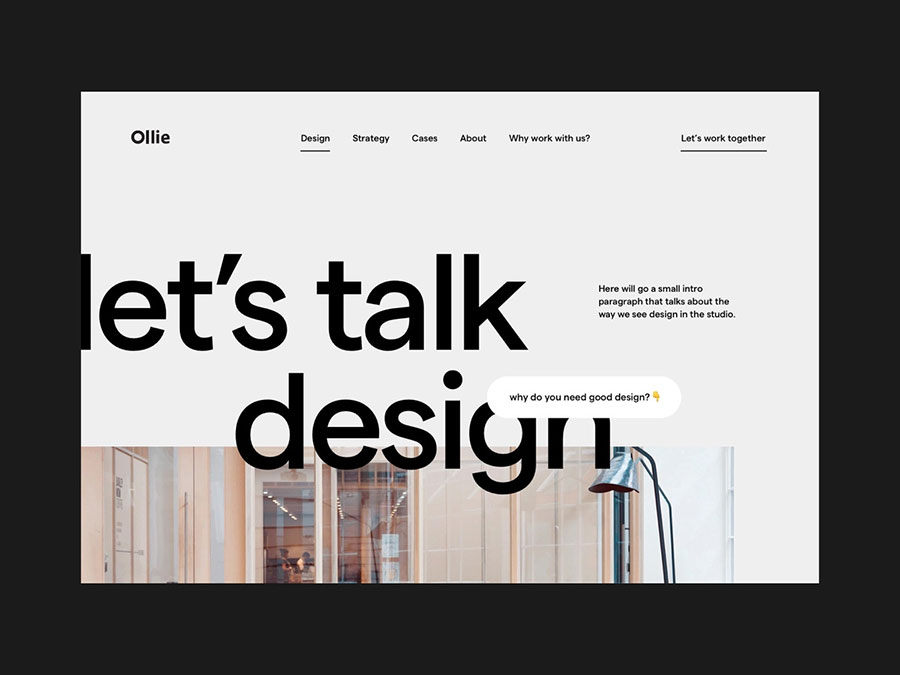 Credit: Forbes